Table of Contents
Garden
Garden Diary
14 Jul 2022
Bought 5 more Fruit trees in Turlough
Apple - Jonagold

Apple - James Grieve

Apple - Cox's Orange Pippin

Plum

Cherry
and Rosemary, Dill, Chives, Sage, Oregano
Mar 2022
Portland - Skyline : Planted Queen Cox and 2 Honeycrisp, Plum, and elderflower as well as Oyster Mushrooms
July 2021
Planted 2 James Grieve in Ballydrum Only other survivor being Cox's Orange Pippin (Elster and Jonagold dead) Blueberry bush & Thyme
05 Jan 2021
Planted apple trees in Ballydrum Cox Pippin, Elstar and Jonagold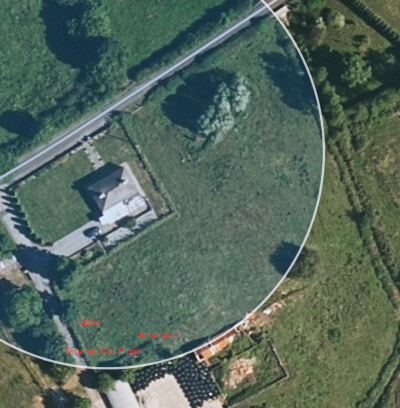 03 Mar 2017
Tips on pruning a mature pear tree

09 Aug 2016 - dob
Garden completely out of control - cutting back frantically (including trees - and at borders to neighbours - some comments already)
3.7.2012
Harvested Cherries from larger Cherry tree, Raspberries, wild strawberries and Red Currants.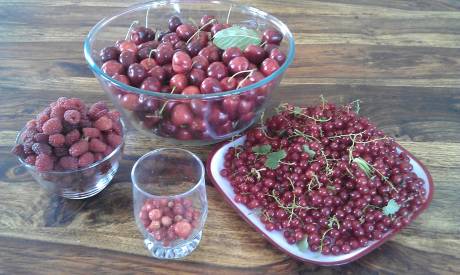 Some pears on tree - still small and hard.
Pink Roses beside pond in bloom.
Trimming back some hedges where things look overgrown - which is most of the garden!
Plants
Planted on 2. Nov at front of house
Tulips frühlingstraum april…may
Narzissen carlton march…april
Crocuses grossblütige krokusse … march
Edible
Cherry Tree (Mr. Tree)

Small cherries are ready early in May and fall to the ground. Not so sweet. (2013 end May?)

Cherry Tree - Larger tree at back.

Bloom - early May

Larger, sweeter cherries. Ready for eating end June/start July. Need to be plucked from Tree.

Large Apple Tree

Smaller Apple Tree

Kiwi Plant September

Walnut Tree

Pear Tree - End August

Raspberries (come 2 times in the year Early July & as late as November )
Flowers
Crocusses come after the snow melts (Start March) - beside flower

Magnolia Beginning/Mid April - ~1 week in bloom

Tulips - April/early May

Cherry Tree (Mr. Tree)

Bloom - end April - gone by MID May

Pfingstrosen - end May - front of house and in front of sandbox
bed, ornamental cherry tree in back garden)
by end of garden has exploded to life!

Roses

pink (small and large) flowering until

red

Pfingstrosen
Start - July 2012
Starting page to keep track of things in the garden and note things we learn as we go along. Motivation is to build a calendar of when the different plants bear fruit / blossom and document what we learn about cutting/trimming/taking care of plants.